Hypnosis is a popular and highly effective method of addressing pain, anxiety, phobias, and many other physical and mental health issues. Moreover, research has shown that it can also help people quit their addictions. This blog post will highlight what hypnotherapy is and how it can transform your life.
What Is Hypnosis?
Non-traditional health practitioners like chiropractors, massage therapists, and naturopaths often have to get creative with their treatments. Most of their methods do not require any medication or invasive procedures. One popular type of such treatment is hypnotherapy.
The general idea of hypnotism is to put individuals into a specific state of mind wherein they are more open to suggestions from a hypnotist who can help them achieve the desired goal. Hypnotherapy is the process of using hypnosis for a specific medical purpose.
What Does It Typically Involve?
Hypnotherapy can involve anything from smoking cessation (which is very popular) to issues like anxiety or depression. In fact, stats reveal that many people in UK rely on hypnotherapists for their mental health treatment. The overall aim of hypnotherapy is to relieve patients from unwanted habits and behaviors by identifying trigger words and phrases in people's daily lives, leading them to these negative patterns. This is done through a series of suggestions in the form of affirmations and visualizations.
How Effective Is It?
Hypnotherapy has improved the lives of many people around the world. People of all ages use this type of therapy for different purposes and the success rate of this method is very high.
In fact, it has been reported that about 85 percent of smokers have tried hypnotherapy as a means of quitting, with over 50 percent successful in their efforts.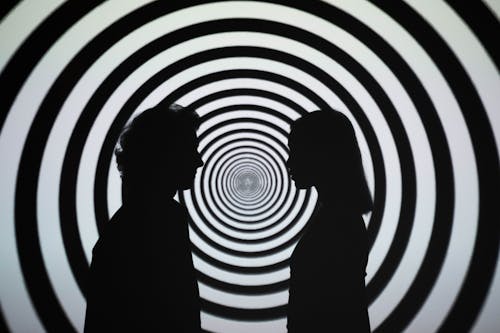 Why Should You Do It?
Most medications are either not effective for many people or come with a host of side effects that are simply too much to deal with. Many patients don't take their prescription medications due to these side effects and the negative consequences they believe they will face.
Hypnotherapy, on the other hand, doesn't involve any long-term side effects. In fact, individuals consent to get hypnotized. In other words, hypnotherapy allows people to decide whether or not this is a risk worth taking. The research shows that hypnotherapy was proven to be more effective than traditional drugs for depression.
Hypnotherapy Services in Preston
Schedule your hypnotherapy appointments with 5 Star Clinic Limited online. We are also experts in osteopathic techniques, spinal adjustments, visceral treatment, and acupuncture. Reach out to us today for more information.