Stress is no joke. Several studies have concluded that excess stress can cause symptoms that affect our physical wellbeing as well, including upset stomach, headaches, chest pain, increased blood pressure, and troubled sleep patterns. It also plays a huge role in mood disorders, such as depression and anxiety.
When someone cannot cope up with undue demands and excessive pressure placed on them at work, it can lead to work-related stress. Slack messages, emails, ringing phones, co-workers setting up impromptu meetings – all are enough to make anyone feel frazzled.
Feeling some tension is pretty normal, even if you love your job. But if the work-related stress becomes chronic, it can end up affecting your mental, physical, and emotional well-being. Let's learn some steps that you can take to keep work-related stress to a minimum.
#1 Start Your Day On A Positive Note
After struggling to get the kids ready, fed, and off to school on time, combating road rage, dodging traffic, and gulping down morning coffee instead of a healthy breakfast, many people are already stressed when they arrive at work. It makes them more vulnerable to stress in the workplace.
Try starting your day with good nutrition, planning, and a positive attitude while ensuring your mind also feels nourished and peaceful. Look into mediation remedies, hypnotherapy, and PSYCH-K to alter subconscious beliefs that may be self-sabotaging or self-limiting. You'll soon start seeing how easy rolling off the stressors of your job gets when you start your day right.
#2 Steer Clear Of Any Discomfort
Physical discomfort is another big, surprising factor that increases work-related stress. If your chair is uncomfortable, the desk isn't aligned properly, or your feet don't reach the floor, it can strain your neck and back, or cause recurrent headaches. All the soreness is more likely to make you a lot more reactive to stress.
Workplace ergonomics play a huge role in making a worker feel distracted or frustrated. Consult a reliable physiotherapist to discuss optimal workplace ergonomics and postural alignment to minimise fatigue while keeping you pain-free and healthy during the day.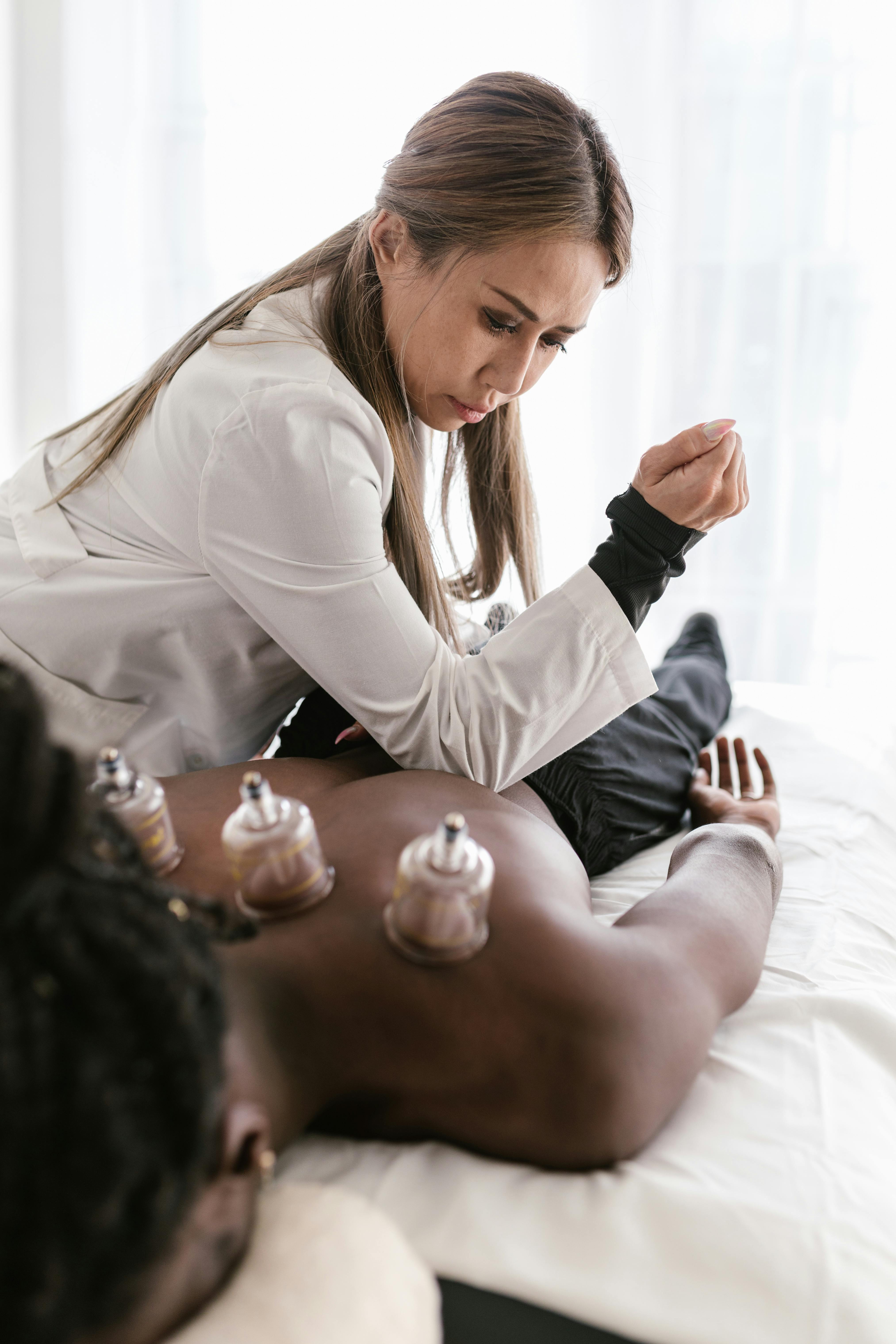 #3 Keep Perfectionism In Check
While being a constantly high achiever makes people feel good about themselves, being a perfectionist can rather create several problems. Sometimes, it's not possible to do everything perfectly, especially in a fast-paced job. Strive to do your best while avoiding the perfectionism trap.
Consult a hypnotist at a reliable hypnotherapy clinic instead to cope up with declining self-esteem, self-worth, confidence. They can help you develop strategies to modify or remove any self-sabotaging or self-limiting beliefs that may be causing the stress.
#4 Take Care Of Yourself
Set some time aside for yourself; indulge in some self-care regularly to eliminate overwhelming feelings that are linked with work-related stress. Prioritise sleep and make sure you eat healthy and stay hydrated throughout the day. You should also consider reaching out to experts at 5 Star Clinic to book an appointment for massage therapy, cupping and acupuncture treatments, and physiotherapy services in Preston, Lancashire.
Connect with us at 5starclinicenquiries@gmail.com or call us at 07537 824848, if you want to learn more about our services.