Nerve pain can take many forms. This can be tingling, sharp aches, burning, electric currents, pin and needles, etc. According to research, 8% of the UK population lives with unexplained nerve pain. While traditional medicine and treatments can offer some pain relief, there are several treatments that can be used to alleviate nerve pain, depending on the symptoms and causes.
Here are some causes, symptoms, and treatments of unexplained nerve pain:
What Are Some Causes Of Neuropathic Nerve Pain?
One of the many common neuropathic causes include:
Shingles (This pain is called post-herpetic neuralgia that continues after the shingles.)
Complex regional pain syndrome.
Parkinson's, Multiple Sclerosis, and other Central Nervous System Disorders.
AIDS or HIV infections
Facial nerve issues
Diabetes
Obesity
Alcoholism
Other causes may include nerve compression due to trauma, surgery recovery with nerve damage, spinal nerve compression, amputation with phantom pain, radiation therapy, etc.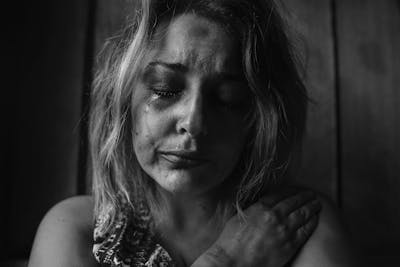 What Are Some Of The Symptoms?
Some of the well-known symptoms include:
Trouble sleeping due to emotional issues and sharp pains
An abnormal and unpleasant sensation that's spontaneous or evoked
Evoked pain resulting from sensation against the skin like cold touch or gentle pressure.
Spontaneous pain that can sharp, stabbing, burning, an electric shock, etc.
How Can It Be Treated?
Here's how you can address your neuropathic pain:
You can try treating the underlying cause of the pain, like shrinking a tumourthat is causing nerve compression with radiation therapy.
Use OTC medicine for temporary pain relief due to ligament tears or injury.
Try medication that relaxes muscles and eases nerve compression, like Gabapentin, lamotrigine, topiramate, etc.
Topical treatments like capsaicin and lidocaine can also help treat and alleviate chronic nerve pain.
Physiotherapy can help with releasing nerve compression and stretching stiff joints and ligaments.
Acupuncture treatments can also help with nerve compression and pain management.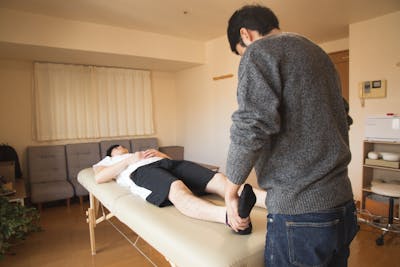 Visit the Renowned Physiotherapy Clinic for Neuropathic Pain in Lancashire
If you've tried everything to relieve your nerve pain with no luck, let our experts at 5 Star Clinic LTD help you figure out the causes and treatment plan for your unexplained nerve pain. Get in touch with us now to learn more about acupuncture treatments, pain therapy, and massage therapy. You can also call us to book an appointment for an initial consultation.